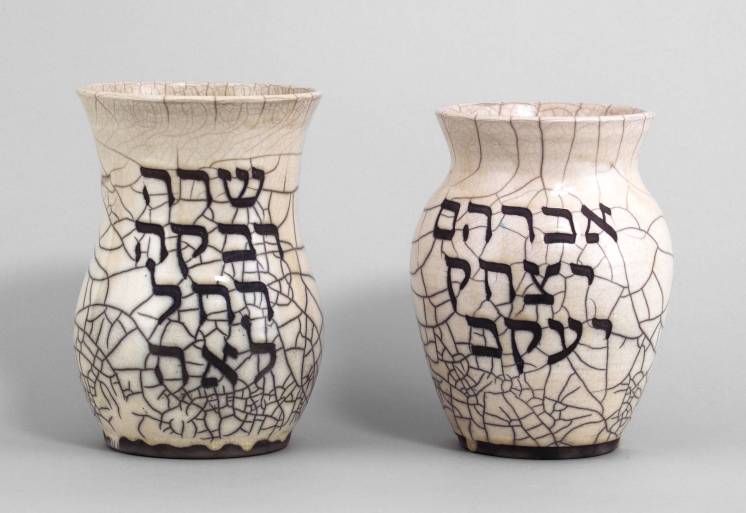 Matriarchs and Patriarchs
White Crackle Glaze
8.5 and 8 inches tall
Set of two $300

This set of two vessels displays the names of the Matriarchs and the Patriarchs in Hebrew. The pieces are an expression of heritage and a reminder of the individuals who helped establish the Jewish religion. The process for these pieces differs from the cut out designs. First, the Hebrew lettering is engraved into the form in low relief. Then, the letters are isolated from glaze so that they blacken from the firing process.